Overview:
Each year design thinking enthusiasts in 100+ cities worldwide participate in a weekend of using service design tools to solve community problems as part of the Global Service Jam. On March 29-31, 2019, San Diego will host its first Service Jam at the NewSchool of Architecture & Design. "Jammers" are designers, artists, business people, mothers, community members, students, humans and citizens. They meet with one goal in mind: to create, prototype, and publish a new service in less than 48 hours.
The Jam will include practitioner "flash talks" from design pioneer Don Norman and others along with tactical coaching and mentorship from practitioners and scholars of design while you "Jam" throughout the weekend!
What you get for your ticket:
48 hrs of semi-structured learning (& more importantly, doing) service design

Networking with other local design enthusiasts of all levels & backgrounds

Meals during the Jam (breakfast x2, dinner x2, lunch)

Swag from our partners & sponsors

The chance to win prizes including a month hot desk membership at WeWork
A weekend of service design doing with of experts, newbies, and community members inspired to design for good. Sign up to be part of this year's event!
San Diego Service Jam is a weekend-long service design workshop to develop new services, using design thinking tools like brainstorming, user research, and rapid prototyping & testing.
After revealing the Jam's global secret theme on Friday night, we'll break into teams and start working. The challenge is to identify and understand a real-world need, ideate and prototype concepts, and deliver a solution by Sunday afternoon.
Both newbies and experts are welcome. You'll walk away with new tools for your service design toolkit, share a few scrumptious meals with new friends, and create solid service prototype with a team of fellow designers.
Photo credit: Jon Kumi, DC Service Jam 2018
NewSchool of Architecture & Design
FRIDAY, MARCH 29, 2019
5:00 PM Arrival and Check-in
5:30 PM Jam Kickoff
- Tour of space
- Flash Talk (Presentation): What is Service Design?
- Group Activity
7:00 PM Dinner (provided by SD Service Jam)
8:00 PM Announcement of Secret Global Theme!
8:15 PM Problem Statement and Team Formation
9:15 PM Team Activity and Experimentation
9:45 PM Announcements and Wrap-up
10:00 PM End of Day 1

SATURDAY, MARCH 30, 2019
9:30 AM Arrival and Breakfast (provided by SD Service Jam)
10:00 AM Flash Talk: Research & Sensemaking
10:30 AM Teams Prepare and Conduct Research
12:00 PM Lunch (on your own "in the field")
2:30 PM Teams Begin Sensemaking
4:30 PM Sensemaking Shareout
5:00 PM Flash Talk: "Ideation & Prototyping"
5:30 PM Teams Ideate, Iterate
6:30 PM Dinner (provided by SD Service Jam)
7:30 PM Back to Teamwork
8:30 PM Teams Experiment, Prototype
10:00 PM End Day 2

SUNDAY, MARCH 31, 2019
10:00 AM Breakfast (provided by SD Service Jam)
10:15 AM Flash Talk: Prototyping & Testing
10:30 AM Team Co-creation, Iteration, Prototyping
12:30 PM Lunch (provided by SD Service Jam)
2:00 PM Team Completes Final Prototype
2:30 PM Teams "Show and Don't Tell"
4:30 PM Closing Reception
5:00 PM End Day 3
Venue:
NewSchool of Architecture & Design
1249 F St, San Diego, CA 92101
Got questions? Want to get involved?
Get in touch!
Sponsors
Special thanks to our sponsors for making our budget-neutral event possible (and affordable) to Jam, especially The Creative Group!
The Creative Group is a leader among creative and marketing staffing agencies. Our expert recruiters specialize in connecting digital, marketing and creative talent with the best companies. We believe working happy is the only way to work, and we have made it our mission to help people find fulfilling jobs and help companies build happy, productive teams.
Incubating Sponsor
Design Forward Alliance

DFA Executive Sponsor
Scott Robinson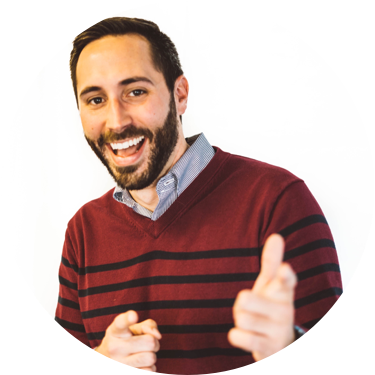 Brian works in the emerging future of higher education (he tweets (and writes) about it; a lot). With experience on campus supporting students through leadership education, implementing tech to improve retention and graduation rates, running a code school in DC, he is now helping Universities (re)design the higher ed experience. Placing the student at the center is the common thread in his background. When he's not at the Lab, he's probably kayaking, playing golf, drinking an IPA or working on his startup, Best Monday Ever.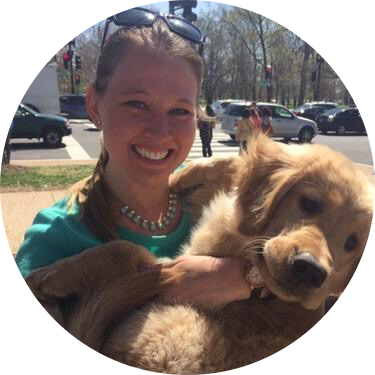 Grace wants to make hospitals better places to be, even when you don't want to be there. She serves as a Product Manager at GetWellNetwork, and has been a 'Jammer' in DC since 2016. An architect at her core and a supply chain manager by training, she loves knocking down ugly walls (in software) and co-designing simpler, more elegant solutions. On most days she'd rather be outside (especially now that she's back in San Diego, where she grew up), and she knows most Golden Retrievers in her neighborhood by name.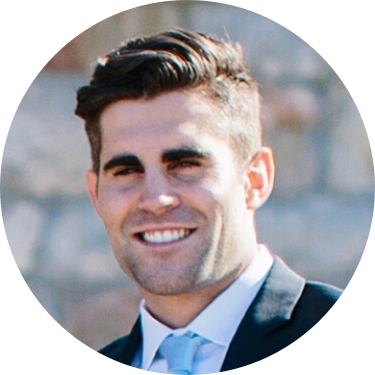 A lifetime artist and athlete, Jed developed his passion for Experience Design as the cumulative application of problem solving skills and creativity in a professional and everyday context. Originally from Boston, he moved to Southern California after graduating from Trinity College in 2016 where he was a pitcher on the baseball team. When not honing his craft as a designer, Jed can be found on the golf course, roller blading, enjoying the San Diego sun in search of puppies, or obnoxiously rooting for his beloved Boston sports teams.